This NEP-COLLECTION is compatible with current
toy-bricks, enabling countless design variations for every mood, every occasion or to match any outfit ... even without bricks, the jewellery pieces are a stylish
accessoiry
- Play with style!" ...
(Design by J. Mathea)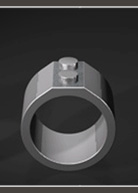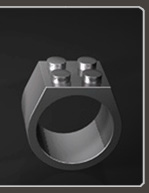 100
%
TOY-BRICK-compatible
This SKULL-COLLECTION is a quotation of the skull-trend in fashion-business. It`s architectonically reduced to the essential, heavy abstracted, very clear structured - timeless cool ...
(DESIGN by J. Mathea)
background-infos: design, production, ... / fan-tips / help for ringsize, ...